List of participants
List of participants NATEXPO 2017
Participants catalogue
Participants catalogue NATEXPO 2017










Click to download NATEXPO 2017 presentation.
Product categories presented:
- Studio equipment;
- Audio and video recording equipment;
- Audio, video editing;
- OB Trucks and Trailers;
- Cable and satellite equipment and technologies;
- Equipment and technologies to make video of sport events;
- Broadcasting equipment;
- Systems integration;
- Level meters;
- Lighting;
- IPTV;
- HDTV;
- Mobile TV and etc.
- Satellite modems, receivers;
- Satellite service providers;
- Cable and connectors;
- Cinema technologies and equipment
- Special effects and 3D technologies;
- Storage systems, archiving;
- Software;
- Equipment for DSLR filmmakers
NATEXPO News
11 october 2016
Please be informed about the availability of invitation tickets to the exhibition "NATEXPO" and "MCA Expo 2016" for you, your partners and your customers!
If you are planning to get invitations please inform us about the quantity to reserve them!
2 march 2016
NATEXPO + AT.EXPO: double strike
The two biggest broadcast exhibitions of the CIS region NATEXPO and AT.EXPO 2016 have announced their cooperation.
18 february 2016
Alexander Shirokikh appointed head of NATEXPO show
Alexander Shirokikh was appointed Director General of ExpoNAT by the decision of the shareholders' meeting on February 10, 2016. The former head Natalia Piskunova left the post for personal reasons.
Participants news
16 november 2016
Advanced media server system Spectrum X
The Harmonic Spectrum™ X advanced media server system brings new levels of efficiency, simplicity and reliability to broadcast playout workflows.
25 july 2016
Dear participants "NATEXPO 2016 and MCA Expo 2016"!
We announce the directions of the exhibition "NATEXPO" in all of our activities targeted magazines, on our website, as well as specialized portals and mailing list of our members and visitors.
30 september 2015
At NATEXPO 2015, Riedel will showcase MicroN, an 80G media distribution network device offering routing
A single MicroN unit serves as a stand-alone point-to-point router and processor while multiple interconnected units support scalable decentralized video routing.
10 july 2015
AVIWEST
AVIWEST is a global provider of video contribution systems for live streaming over bonded 3G/4G cellular and satellite networks.
7 november 2014
Best of British broadcast technology heads to Russia
Six leading British media technology companies will exhibit at this year's NATEXPO, a leading convention for the broadcast industry, which runs at the Crocus Expo International Exhibition Centre in Moscow from 19th to 21st November.
Participants comments about "NATEXPO"
Where?
Àddress and the map of VDNH, Pavilion # 75, Hall ¹ B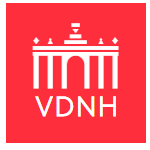 General builder  — LTD "PO Montazchnik"
When?
Official opening ceremony of the Exhibition takes place on October 25, 2017 at 11.30
| | |
| --- | --- |
| October 25 | 10:00 – 18:00 |
| October 26 | 10:00 – 18:00 |
| October 27 | 10:00 – 16:00 |
Move-in schedule:
October 22, 23, 24, 2017 from  08:00 to 20:00

Move-out time schedule:
October 27, 2017 from 16:00 to 20:00
October 28, 2017 from 08:00 to 20:00

Official closing of the Exhibition is on October, 27 at 16:00.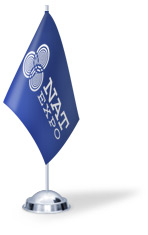 © NATEXPO.

Our office
Neglinnaya str. 15, Moscow, RF, 127051

Mailing address
49 off., 15, Neglinnaya str., bld. 1, Moscow, 127051, Russia.

Tel.: +7 495 651 08 34
Fax: +7 495 651 08 35
E-mail: info@natexpo.tv